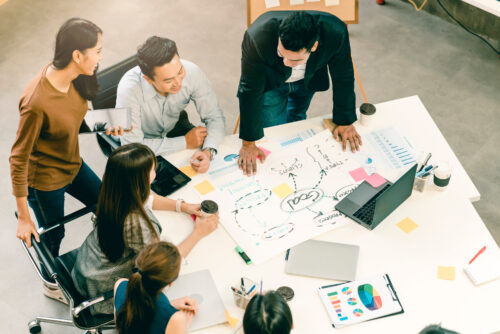 Jaltek Design have been delivering design solutions to the electronics industry since 1987, initially as Abra Cad, offering PCB Design and associated contract services, and since 2005 as Jaltek Design, bringing Design and Manufacturing together under one roof.
Three decades on, this integration of services is thriving and Jaltek now offers a 'one stop shop' for all your design, development and manufacturing needs.
Today we are a team of highly skilled and experienced engineers and designers working together with our customers to conceptualise and develop new products and technologies.
Our decades of experience means that in addition to technical expertise, we also bring market knowledge and commercial awareness to all of our projects.
We work in partnership with customers and suppliers to make tomorrow better than today, through world class electronics.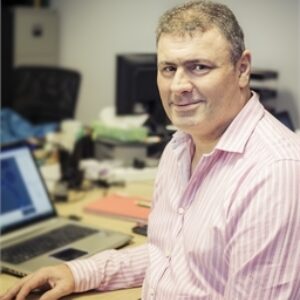 Chris Day
Technical Director
Chris has worked as a Technical Director for over 30 years.

He started his career in 1984 in PCB Design at Acron Video, following the completion of an Electronic Engineering apprenticeship with Acron. In 1987 he moved on to start his own PCB Design Bureau; Abra Cad. Chris ran Abra Cad for 18 years, designing PCB's, working with clients, suppliers and trade organisations and furthering his technical knowledge. He ensured he remained at the fore of his field whilst leading his design team.

Abra Cad was sold to Jaltek in 2005 when Chris took up his current role which he has been in since.
Mark Taylor
Engineering Project Manager
Mark has been in the electronics industry for over 26 years.
He started his career in 1995 as a re-worker, repairing PCBs used in satellite television products. He worked through the production environment gaining experience of the many processes involved in manufacturing of electronic products. In 2004 Mark moved to an administrative role working within document control and implementing a SharePoint Intranet system and was a key member in the implementation of the Epicor ERP system. In 2011 Mark became the Quality Manager where he was responsible for the management and maintenance of all the internal systems and accreditations.
In 2017 Mark joined Jaltek as a member of the Engineering team. Working with Bills of Materials and Customer documentation. In 2020 Mark joined Jaltek Design to help manage the day to day running of the team. Mark works uniquely between both Jaltek businesses in order to manage the smooth transition between Design and Production.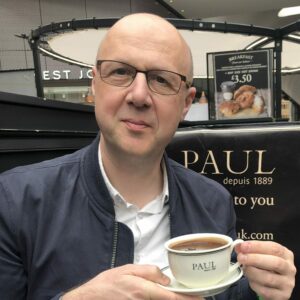 Paul Clarke CEng MIET
Engineering Technical Lead
Paul is an experienced Chartered Engineer and has worked, for more than 30 years, across multiple industries. His experience includes safety critical design for both medical and defence, high performance electronics for motorsport and delivering low cost solutions to commercial customers. Paul offers customers detailed electronics design solutions, from writing specifications, concept / system design engineering and prototyping to full design life cycle, validation testing and environmental qualification as well as commissioning and after delivery support.
Paul joined Jaltek in 2021 as our Engineering Technical Lead where he brings his experience to guide and develop our internal team, and support our Customers with their technical requirements.