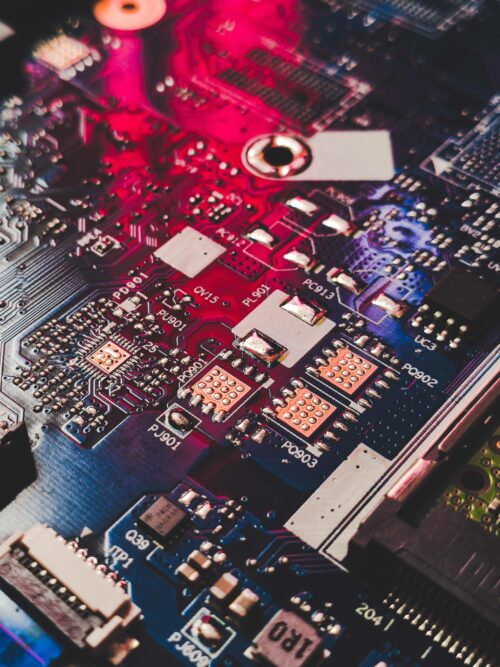 Printed Circuit Board design brings your electronic project to life.
Our PCB Consultancy team offer over 100 years of combined experience coupled with the technical expertise and project management skills required to produce high quality PCB designs that not only work but are reliable, robust and cost effective.
PCB design can range from the simple to the highly complex and everything in between. It can involve basic control circuitry or require the management and delivery of complete multi-layer, multi-board projects from beginning to end, including fully assembled and tested production quantities. Whatever your requirements we can help, and wherever you are in your journey we can help.
We are equally happy working with you to create designs from scratch as we are joining you at the design and development stage, using any pre-existing design data and peer reviewing lay-outs. We can also provide post-launch support and undertake modifications to designs. We use the latest in tooling and technology alongside proven development processes to solve the most complex design challenges.
Alongside our PCB layout services, we have our state of the art facility with over 20 years' experience in Contract Electronics Manufacturing. Our in-house end to end production capabilities and technical expertise ensures a seamless ramp from design to manufacture.
We offer you a transparent, reliable and affordable design partner that delivers the quality you need working as an extension to your own development team.

Our services include:
PCB Design/Layout
Schematic Capture
Library Development/Management
DFx Consultancy
Reverse Engineering
Our design tools include:
Cadence Orcad & Allegro
Siemens Pads Standard, Pads Professionals & Xpedition
Altium Standard & Altium 365
Zukan Cadstar
Solidworks